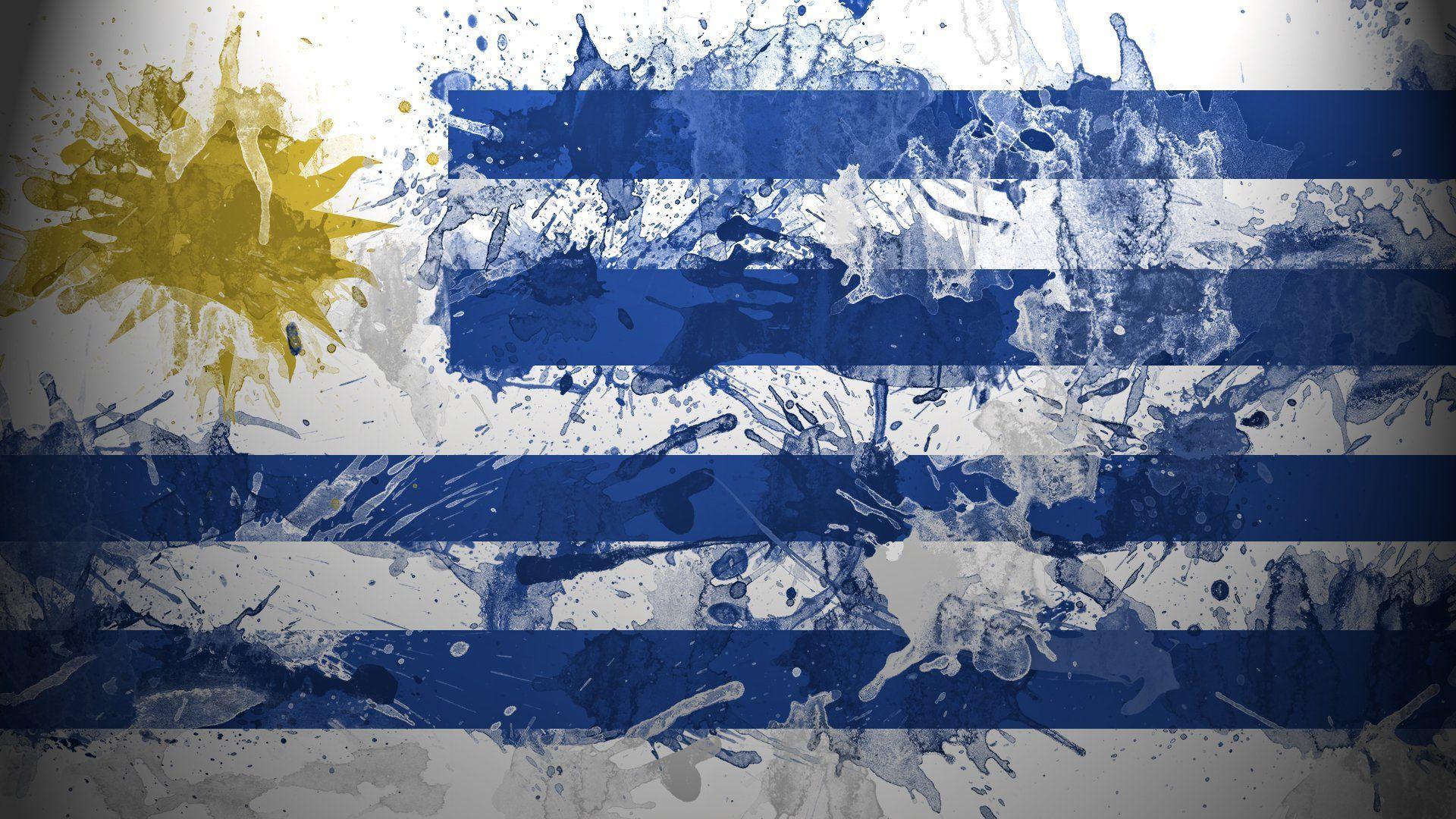 Uruguay home to the second smallest population of South America has produced two World Cup and four Copa America winning teams in its time. Being a hot bed of football talent with producing some of the most recent players like Edison Cavani, Luis Suarez and Diego Godin.
This scouting journey will lead us through Montevido the capital which hosts the majority of teams in the league like the two most famous clubs in Uruguay, Peñarol and Nacional that have produced some of the finest Uruguayan players in modern history. I always take pleasure in keeping my eye on this country and I'm confident in the young players that I have found are some of the best emerging talent of La Celeste.
Honourable mentions: Juan Gutierrez- Danubio FC. Ignacio Laquintana- Defensor Sporting. Facundo Waller- Plaza Colonia. Luciano Boggio- Defensor Sporting. Juan Ignacio Ramierz- Liverpool. Agustin Oliveros- Racing.
Facundo Pellistri
Age: 18 Club: Penarol
Position: Winger
Overview
One of the top prospects in Uruguayan football, Pellistri has had a breakout season with his boyhood club. Technically gifted going forward Facundo is no stranger to hard work in his defensive duels tracking runners and helping his full back out he has won 58.9% of them. He can play on either wing and would play comfortably as a number 10.
The main threats Pellistri possess is his dribbling skills keeping tight control with a burst of acceleration he morphs his opposition into cones on a training pitch. This shows in his stats he is averaging 7.71 per 90 dribbles with 52.3% accurate. The positioning in games is very good, he shows his intelligence of the game by setting himself up just inside 10 yards between the midfield and defensive to create space and link up with his forward line but also when needed to he keeps himself wide and then cuts inside on either flank he is deployed, showing he has a good understanding of the game at such a young age.
He has so many qualities to behold but he can improve on his finishing, he has a tendency to snatch at shots when running at pace instead of relaxing and controlling the shot. I wouldn't be surprised if a lot of Europe's top teams aren't looking at this emerging talent but with the attributes, he is showing at this early stage I would like to see him develop under a Diego Simeone stewardship at Atletico Madrid.
Key Stats: 1 Goal 2 Assists. 2.83 progressive runs per 90. 7.71 dribbles per 90 with 52.3%.
Douglas Matías Arezo
Age: 17 Club: River Plate
Position: Centre Forward
Overview
The first thing when you see Matias is the strength he has at a young age. Standing at 5'10 he has the structure of a mature man. Aggressive in his pressing defenders and enjoys the physical battles with defenders bouncing off him like a young bull vs a matador.
Very good in every category of what you want in a striker. Links up well with team mates & shows strength and confidence in his ariel duels with some fantastic headed finishing. He could certainly improve on his finishing with just .37 expected goals, this shows in some cases leaning back on strikes in the box when the ball drops to him but funnily he isn't afraid to take shots on outside the area with some imaginative efforts.
Arezo awkward style dribbling is very affective, bustling through his opponents. He likes to drop himself between the lines being the deep lying forward, creating space to turn or find some very good through balls to his strike partner. Also drags himself out to the channels where he smartly puts himself up against the fullbacks, creating panic between the back line which breaks the structure for when the centre back steps up to engage him or drops so he has momentum to run at the back line.
The upside of his potential is tremendous and hopefully he is the next superstar striker to come out of Uruguay, taking up the mantle of Luis Suarez and Edison Cavani. The next step will come quicker than expected for Arezo. His style wouldn't look out of place in Serie A, getting time on the ball and would handle the physicality of the league. Atalanta could be a very good destination, playing in 3-4-1-2 majority of games he would be a very good understudy to Duvan Zapata.
Key stats: 10 goals & 1 assists with .37 xG.
Nicolás Brian Acevedo
Age: 20 Club: Liverpool Montevideo Fc
Position: Defensive/Centre Midfield
Overview
The regista role Acevedo has thrived in with some exceptional performances for club and country. Dictating the tempo from deep positions, he is blessed with excellent vision to pick out teammates in more advanced areas of the pitch with 60% accuracy on his long range passing to 70% completion overall on his forward passes.
Nicolas operates in the defensive midfield position, the young Uruguayan is a natural at intercepting and breaking up attacking moves but instead of just holding his position. Acevedo is also tasked with pressing his opponents when out of possession, he strives forward and strong in the tackle with 4.23 interceptions. Dribbling the ball away having completed 54.55% of his attempts, he can calmly find a pass to the final third under pressure shows his biggest asset he brings to the team.
A future leader of the Uruguayan national team in the making, it wouldn't surprise me if he is already on top 5 leagues notebooks. He would be comfortable in many systems having played 5-3-2 or 5-4-1 for his club team. Having not replaced Frenkie De Jong it could be a shrewd signing for Ajax to fill the void left.
Key stats: 2 Assist with 48.65% completed on his 1v1 Dribbling. 11.07 Progressive Passes per 90 with 63.21% accurate on Long Passes.
Santiago Rodríguez
Age: 20 Club: Nacional
Position: Attacking Mid/Winger
Overview
Part of the many emerging talents in the country and in Nacional. Santiago has shown this season what he is all about, scoring six goals and 11 assists this season. He has been deployed on the wing but his main position is in the number 10 role.
Rodriguez is the main danger in the Nacional side, receiving the ball on the turn and progressing the ball up the pitch with speed with the eye to find the runners. The Uruguayan comes alive in the final third showing in his 11 assists have been created with the link up play with his striker, with some outstanding flick through passes or receiving the ball getting his head up and playing some smart pin point passes. Adding another string to his bow is his delivery in set pieces.
Majority of the time he is in sensational form but when he is deployed on the wing, he can have tendencies to run himself into cull de sacs. The next step for him will be Europe, hopefully a team like Porto who sets up in a 4-5-1 comes in for him so he could spear head in attack.
Key stats: 6 Goals & 11 Assists. 7.28 dribbles per 90 with 44.09% accurate.
Ezequiel Busquets
Age: 19 Club: Penarol
Position: Right Back
Overview
Having his second season in the first team for Penarol, Busquets could potential be your modern-day fullback, coming inside to be apart of the midfield but usually playing out wide creating the space for him to collect the ball in the final third and run with a burst of acceleration to dribble past his man to find a brilliant way of dropping a pin point cross into the box for a team mate to latch onto with a impressive 42.7% of them being accurate.
He fulfils his defensive duties very well winning 61.7% of his duels, adding to the fact he only stands at 5ft 9 he is no slouch in the air having great effect with 56.9% of his ariel duels won. The only real improvements I would like to see from Ezequiel would be on his progressive running but I think this would come if he was in a more attack minded side allowing him to progress more from his position.
It seems over the recent years a lot of the South American talent have taken their next step into the MLS, where I can see the talented right back going next. Los Angeles fc play in a 4-4-3 system allowing full backs to progress to where I can see him fitting in comfortable. He wouldn't have no issues off the pitch settling in LA either having them already acquiring two Penarol graduates in Diego Rossi and Brain Rodriguez.
Key stats: .60 Progressive Runs per 90, 10.95 Progressive passes per 90 and Wins 57.36 of the Defensive Duels.
Mathias Laborda
Age: 20 Club: Nacional
Position: Centre Back
Overview
The inexperienced centre back has only made 10 appearances so far in his fledgling career but has not been out of place in his first season for Nacional. Laborda has recently been called up for the U23 national team, showing how much, he is well thought of in his home country.
He is brilliant at reading and positioning himself in the game with stepping up to pressure the attacker or covering his fullbacks when the ball has been placed over the defensive line, this shows in his interception's stats where he averages 5.6 per 90.
Mathias isn't a limited defender just clearing lines and hitting the ball out of play. He shows he is much more than that, comfortable bringing the ball out to break the lines to find a pass to the final third. It's also surprising what shows up in his stats is he only makes 1.51 back passes per 90 so he only knows one thing and that is forward. Another skill he has is the danger he creates in the opposition's penalty area from set pieces, having scored two goals in his first ten league games from corners.
Showing all the abilities to become a very good centre back in his career, I see similarities in his game as Diego Godin but he seems a lot more comfortable on the ball. If he is to begin a European career then Villareal will be looking for a long-term successor for Raul Albiol who is coming to the end of his career. Laborda would have no problem with adjusting to life and the style of play in La Liga.
Key stats: Wins 71.1% of his Defensive Duels, 5.6 Interceptions per 90 and Wins 58.5% of his Aerial Duels. 7.5 progressive passes per 90 with 61.71% accurate.
Manuel Ugarte
Age: 18 Club: Fenix
Position: Defensive Midfielder
Overview
Ugarte the defensive midfield maestro, will go underappreciated in the tireless work he puts in all round the pitch. He brings balance to his team providing support in defence but also helping the offence with recycling the ball and even when called upon to take a strike on from thirty yards he has produced two goals from that range. Possessing a natural ability of breaking the oppositions play and having an excellent read of the game. He mainly holds his position in front of the defence making 6.53 interceptions per 90 minutes, nullifying the oppositions attacking threats.
The other attribute that he has in his game is the passing range, from his long range switching to either flank and trying to cut a ball through the middle to a centre forward or seeing the gap between centre back and full back to allow the winger to run onto.
Manuel does seem to be more comfortable in a defensive role, showing versatility in his attributes that he would see him playing as a centre back in possibly a back four or being the middle centre back in a three.
The Fenix youth player has tremendous potential in his game that would stand in him good stead, which I'm sure will be a long and rewarding career ahead of him. There are two teams in La Liga that he would comfortably fit into that is Getafe's 4-4-2 where Ugarte is already accustom to this tactical system in the U23 Uruguay team or being the protector of the defence in Sevilla's 4-3-3 formation, knowing Fernando is expected to be replaced this summer.
Key stats: Wins 64.2% of the Defensive Duels with 6.53 interceptions per 90. 50.8% accurate on Long range passes and 9.11 Progressive Passes per 90.
Gonzalo Napoli
Age: 19 Club: Defensor Sporting
Position: Centre Midfield
Overview
Playing as a Number 8 on the left of a three in midfield for his club, Gonzalo has all the attributes to be a top box to box midfielder. Showing his work rate to help in the attacking movement and in the defensive structure. The young sporting midfielder can comfortably receive the ball from the centre backs, he progressively runs with the ball into space and drags his team up the pitch fifteen or twenty yards even protecting the ball under pressure from opposition. He could also be deployed in a pivot role dictating the play with his long or short passing range being very good. The dribbling side of his game shows him to be quite skilful where he can easily get himself out of tight situations or take himself around an opponent.
Only nineteen Napoli has a lot of time to develop his game as well as the physical side of his game. To progress further in his career a trip to Serie A would suit the style of his play. Fiorentina could be the option with Gaetano future uncertain he would certainly slot into the 4-3-3 or 3-5-2 systems that the Viola play.
Key stats: 2 Goals & 1 Assist with 54.55% completed on 1v1 Dribbling. 4.99 Progressive Passes with 53.49% accurate on Long Passes.